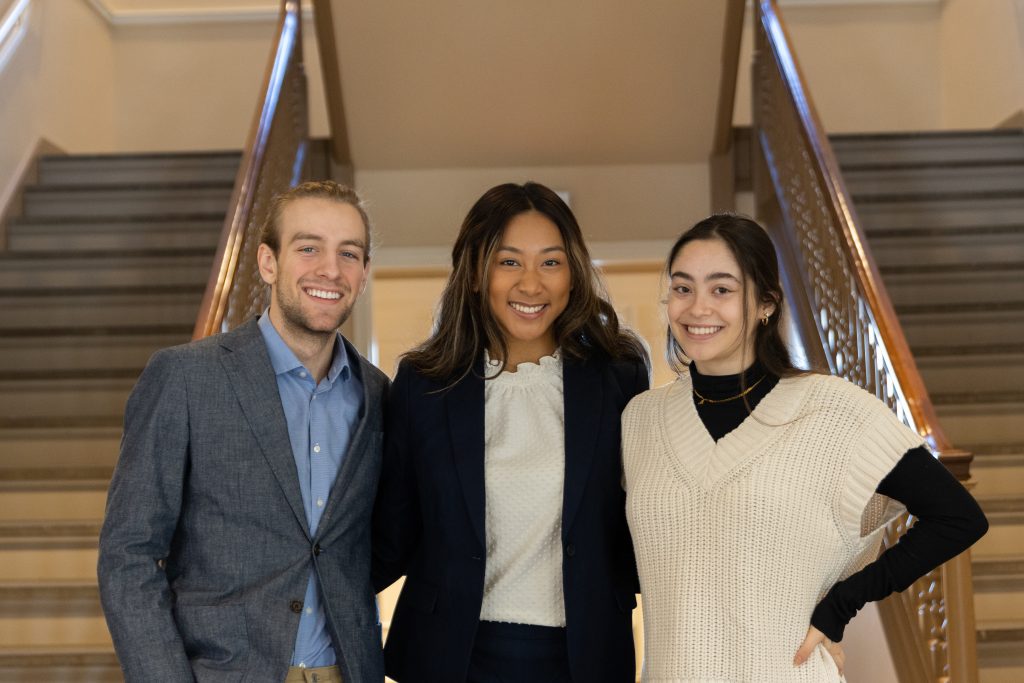 Bucknell Student Government is a body of elected undergraduate students charged with representing the general student body in University affairs.  BSG is composed of 64 full-time students whom represent all class years, working rigorously to ensure each student with an incomparable undergraduate experience. General elections are held in September for class congress and house committee positions, and Executive Board elections are held in November.
______
Executive Board 2022
(Left to right: Sam Godshall, VP of Operations; Bernadette Maramis, President; Ally Riuli, VP of Administration)
______
Congress regularly meets at 4:00 PM every Sunday on Zoom when classes are in session — all students are welcome and encouraged to join us! Finance hearings take place at 5:00 PM every Tuesday on Zoom and are appointment-based. Hearing requests for your club or organization can be submitted through the INNetwork. Meeting times are subject to change but will be announced on this website and our Facebook page.
"We the students of Bucknell University, in order to establish a more perfect University, establish justice, ensure campus tranquility, and promote the general welfare of students, do ordain and establish the Constitution for Bucknell Student Government. "
-Bucknell Student Government Constitution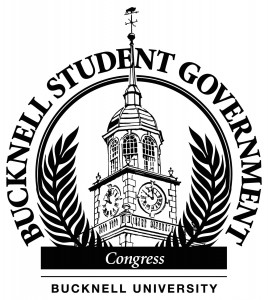 Follow us on social media: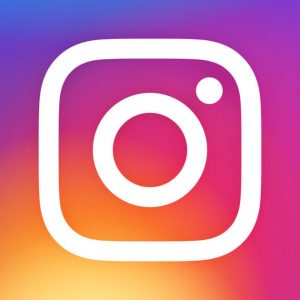 @bucknellstudentgov