Words From Your Reps
What drives you in life? by Public Committee Representative Grace Hwang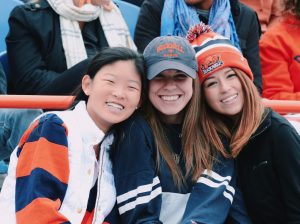 As a junior at Bucknell, I have spent three years getting to know a diverse group of people who all share the identity of being a bison. I am confident to say that the one unifying factor we all have in common is a passion that drives us in life. From future award-winning authors to eventual CEO's, Bucknellians are the perfect example of how success is the product of ambition and determination.
Bucknell Student Government has been an instrument for the student body to realize their true potential. By providing a platform for unheard voices and striving to improve campus life, BSG attempts to ensure that all students have the opportunity to pursue their passions.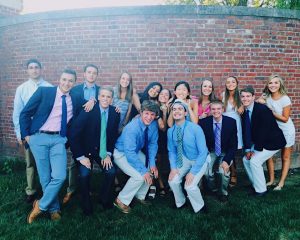 As a member of the Public Committee, I serve as a liaison between BSG and Bucknell students. An important initiative this year was to increase the transparency about the proceedings of student government. We advocated for the use of a webcam during Sunday congresses so that members of the Bucknell community can watch a live stream video on Facebook. Public Committee also aims to educate students about new BSG efforts. This year, we held a dessert drive to announce the return of the Wall Street Journal newspapers on campus, and we place ads every week in the Bucknellian newspaper about current BSG events. Furthermore, during the stress of finals, we support students by offering free food every day through our "Fast Food Frenzy Program." We also respond to your feedback and will address the lack of dry-erase markers in study rooms during finals week, so look out for BSG provided markers soon!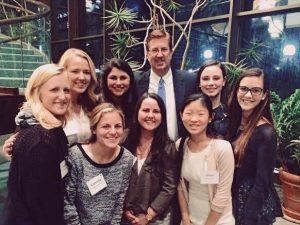 For me personally, I am motivated every day to create a positive social impact, whether it be volunteering at the local soup kitchen in Mifflinburg or even just a simple social interaction that makes someone's day. Bucknell has encouraged me to pursue this passion through the many community service clubs on campus and its incredible study abroad office. Just this past summer, I was able to intern at a non-profit human rights organization in Russia. Yet with all the opportunities available through Bucknell, BSG has consistently remained one of the most impactful organizations for me since freshman year. I have gotten to know the community better through our annual Easter Egg Hunt open to Lewisburg families, and I have seen the positive impacts of the "One Too Many Campaign" addressing the drinking culture on campus. BSG can be a great way to support you and your endeavors, and I encourage everyone to not only take advantage of the help provided by your student representatives, but to also always be reminded of what drives you in life.
What can BSG do for me? by Class of 2018 Senator Bailey Harris
April 15, 2018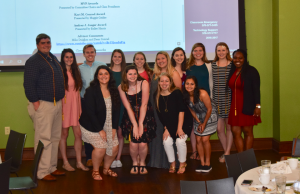 As I begin to reflect on my time at Bucknell, many things stand out. The friends I've made, the professors and classes that have had an impact on me, and the way Bucknell has grown and changed over the last four years, to name a few. However, amongst the many wonderful things I've had the opportunity to be a part of, one of the ones that stands out the most to me in my time has been Bucknell Student Government.
Since my sophomore year I have had the chance to be on every committee (except for community – Sorry Claire!), serve as the Vice President and also a Senator for the class of 2018, serve as the Chair of the Diversity Committee, and then of course, be the Vice President of Operations for a year with a wonderful Exec Board. During all of this time, one of the most common questions that I was asked was "What does BSG even do?". While this can often be a frustrating question, I think over the last four years, the congresses I have been a part of have worked so hard and come a long way in dispelling some of the ambiguity about Bucknell's purpose, and have become a much stronger body because of it. As a result of trying so hard to serve the Bucknell community, I think we can often lose sight of the fact that while we are serving as BSG, BSG is also serving us. Now as a senior, I am in a unique opportunity to think about all that ways BSG has helped me, and what are the ways I will be able to take BSG with me after I step off the stage on May 20th.
BSG makes better leaders. We all spend time every week advocating for the people we represent, and it provides time to reflect and think about that fact that you are the voice of your class and your student body, and they need you to be the best voice you can be. If you're not willing to speak for what you think is right for your class, then the class suffers.
BSG teaches compromise and doing what is right. Something I have learned in my time in BSG is that not everyone is going to be happy with the decisions BSG makes. It's important to learn how to hear the other side of every argument and learn how to look at something from all angles. Reaching a common ground is important and being able to do so is critical in working with anyone.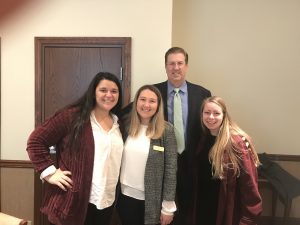 BSG is a place that allows for people to find what they are passionate about and make that passion a priority. Every week in BSG we learn more about campus and what people feel needs to change. Whether it has to do with Diversity initiatives, Housing, Dining, Parking, etc., there is a space for all facets of student opinion. One of the most inspiring things is seeing BSG members hearing about a problem on campus and turning that problem into a plan for improvement. This makes the issues much more personal, and usually means stronger results!
These are just three things on a long, long list of the many ways BSG has impacted me, and I could go on and on for many pages, but I think the message is simple: BSG does a lot for campus that goes unrecognized. But, BSG also does a lot for the people in BSG that gets even less recognition. I will be forever grateful for the time I have spent in BSG, and the people I have spent it with that have inspired me to be better.
Sometimes You Already Know the Answer by Community Committee Representative Haley Casper
April 8, 2018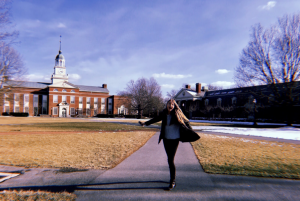 I have heard many say you should know your major and even have a clear idea of your future career by the time you graduate from high school and transition into college. I have always had a love for helping others through community service, but I didn't see that as a clear enough future or large enough vision. As a result, I explored every club at my high school trying to find activities that I thought would help me find that clearer and bigger vision. Instead, those explorations led me away from my true passion.  
Arriving at Bucknell from a small town and school, I was terrified. I felt my goals weren't even close to being figured out, and believed I was behind before I even started college. After attending a club fair during my first week at Bucknell, I signed up for almost every club there was. While they all sounded interesting, I didn't see myself truly fitting into any of them. I wanted to be involved in something that could benefit the entire school rather than one club. As the end of first semester rolled around, I realized I wasn't doing enough. Receiving emails from just about every club on campus and not taking action wouldn't help me move forward. When an email came out about openings in Bucknell Student Government (BSG), I threw the email aside assuming there was no chance I could get the position. Thankfully, my RA and the president of BSG, Chandler Houldin asked me if I received the email. I told him it was in my inbox but that I probably wasn't going to submit an application. Nevertheless, he encouraged me to give it a shot. After reviewing all of the committees and the overall mission of BSG, I realized this was for me.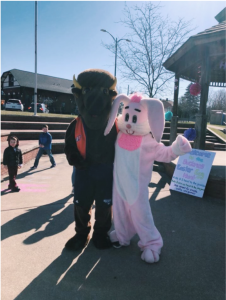 BSG has brought me closer to the community than any service project ever has. By connecting with the local people of Lewisburg, I am learning more about people's values here and how much of an impact BSG has on the surrounding area. Recently, we hosted our annual Easter Egg Hunt in Hufnagle Park, and I was genuinely surprised to see the amount of people who showed up with their children. The number of parents who came up to me saying "thank you so much for doing this" helped me further recognize why serving communities is what I want to do.
It's hard to dismiss the value of exploring new things to find your passion, but I've come to the conclusion that I don't need to join every club to try and find new interests when I have already found one I care so deeply about. Sometimes, you've already discovered your passion but need to explore it deeper or differently to realize it.
BSG provided me a platform to further my interest for bettering our University while engaging with the local community. I am so grateful to be part of the BSG Community Committee, and while I still haven't figured out everything about my future, I now understand that's okay… there's plenty of time.
Our Role in Affirmative Consent by Diversity Committee Representative Alexander Jordan
April 2, 2018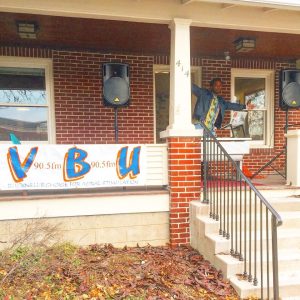 College is a time where people are coming into their own. This means exploring new avenues, branching out of our comfort zones, and creating new relationships with the people around us. Navigating these paths can be extremely difficult, as we never know who is going to walk into our lives and when. Furthermore, what kind of relationships we will have with these people is completely uncertain. Inevitably and expectantly some of these interactions are bound to be intimate. Knowing this, it is imperative that we cultivate a culture in which consent is no longer a gray area, but clear and understood. The BSG Diversity committee holds the topic of consent to the utmost importance.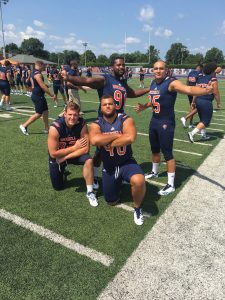 Last February, the Diversity Committee held a dinner with students, faculty, and staff on how we as a community can create a culture f affirmative consent. This is done through recognizing that consent is not always to be implied, rather it needs to be affirmed. We spoke about the topic of coercion and how many people are forced into situation in which they want no part of. In our dinner, we had several people speak, in which some discussed how we can change how we view consent into a more positive light, while some brave individuals gave accounts of their past experiences so that others may realize that they are not alone. Sexual conduct is a difficult topic for everyone because it is so personal. However, the Diversity Committee is committed to being the agent of change in the Bucknell community to creating this dialogue.
In my own personal experience, consent was never a topic that I had discussed much with others. I had a firm understanding on what consent meant, but I didn't realize until recently that there was much a did not know. There is still much for me to learn and for all of us to learn. We can be the change we want to see in our lives. Whether its as small as discussing it with friends or as big as intervening when you see something happen, we can all make a difference. It starts with a few brave people but it becomes a movement when their voices are heard and spread by the ones around them.
Challenging the Status Quo: Food Insecurity by Finance Committee Representative Collin Mills 
March 22, 2018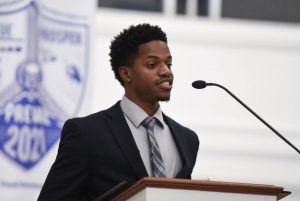 Attending Bucknell can be chaotic. At times, you must balance midterm season, your social life, maybe being on a team, or doing whatever extracurricular activities you do.  Sometimes, we could even get lost in this busyness of student life. So, I help balance my busyness with having a sense of direction and context essentially. Being in Student Government, specifically, the Finance Committee gives context and perspective on how to navigate different spaces and be a knowledgeable student. With this unique opportunity, I believe senators and representatives alike are given an obligation and task to utilize this knowledge to inform the student body and challenge the status quo.
By the end of the year, every club generally goes to a Finance Committee hearing to request funding for an activity, event, trip, or any task that has a monetary need not allocated in their semester budget. This gives me the opportunity to learn about student life in multiple facets and lenses with each and every club that comes in. I learn about their mission, core values, and space that they create to make students feel at home away from home. This encouraged me and pushed me to find and solve issues that affect students on campus and with that I came across food insecurity.
Lots of students in every aspect of student life, get affected by this in which they sometimes have to decide on if they should pay for their books or food for the next week. This should never have to be an option for students and yet sadly this a national issue and very much so a Bucknell issue. A big contribution to these issues is in two Financial Aid policies. These policies are called Max Aid Policy and Max Gift Policy. These policies hinder students who already have limited financial resources by only suggesting these individuals take out loans for food. This situation does not provide proper equity because it equates the funding for students from different financial backgrounds which should never be the case. Because of the implication and repercussions of these policies, a committee was formed with students, faculty, and staff to raise awareness of these policies to the right people and advocating for students. As a result, these policies were removed and started the groundwork to solve food insecurity and create financial equity and not just equality.
The Finance Committee has given me the critical thinking and capability to challenge policies and, most importantly, my Social Justice Residential College has given me the courage to raise awareness by writing this blog to make Bucknell a more affordable and safe space for everyone.
Finding a Community in Bucknell by Class of 2019 Senator Lydia Cuddeback 
March 1, 2018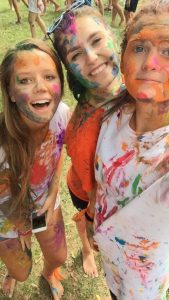 From the day I stepped foot on Bucknell's campus everything just clicked. On the day of my tour, it was sleeting and cold, yet I walked away knowing that this is exactly where I wanted to go to school. I applied Early Decision and never looked back. It must've just been something in the students and the faculty and everything about the campus atmosphere that just resonated with me in a way that made me so confident in such an important decision. My parents always instilled in me the importance of making a difference, big or small, whether it be among friends, clubs, sports teams, or the greater community in general.
This advice was definitely something I tried to keep in mind as an eager freshman arriving on campus for my first year. After the initial excitement and haste to join as many clubs as possible to feel involved, I realized that I didn't feel as though I was doing enough, and didn't feel myself making as much of a difference on campus as I know I am capable of. This year as I started to look back on the past two and a half years I've spent here, I realized that I wanted to do more and wondered where to start. With so many organizations and clubs around, there were many ways I could go about doing this, yet I chose BSG. BSG is so active on campus and is always thinking of new ways to better the lives of everyone at this school. There is such a strong sense of connection between the organization and the student body as a whole, making BSG's involvement that much more tangible.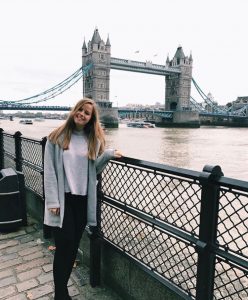 I've definitely grown a lot since freshman year and through BSG
now finally feel like I have realized my potential to make a difference. Sitting on the Finance Committee has allowed me to gain exposure to many of the cool activities going on both on and off campus that are made possible by BSG. I feel like I am actually seeing the difference that I can make rather than passively watching things change for the better. Obviously no one wants to ever leave Bucknell, but knowing that you can leave it slightly better off than how it was when you first got here makes the thought of graduation a bit easier.
Open your mind and your heart by Academic Committee Representative Andrew Ahn 
February 22, 2018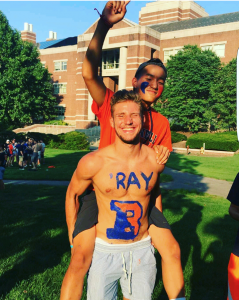 People like to think high school is around the time you should be deciding what it is that you are truly interested in. To those people I would simply refer you to what one of the greatest minds of the 20th century had to say. Einstein lived by his self-quoted mantra, "The important thing is to not stop questioning. Curiosity has its own reason for existence." I liked most of my courses in high school but none of them truly stood out to me. I chocked this up to the fact that I wasn't always able to take the courses that I liked when I wanted to. In fact, I looked forward to college as the chance to truly learn about something that I was passionate about and get into a field that I found was just right. But as senior year ended and people talked about their potential majors and what they wanted to do after college, I was mortified. I felt like I was the only one who didn't know what he wanted to do.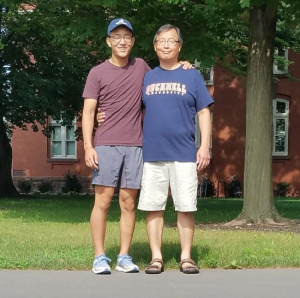 So, the night before I moved into Vedder Hall, I was with my family in my backyard. We were all relaxing under that stars and as I was getting up to go to bed my dad stopped me. "Never be afraid to fail, Andrew. Never be afraid of the unknown and don't second guess yourself. College was one of the greatest times of my life but something I will always regret was not being in more clubs and taking more classes that I knew nothing about." I was taken aback and even a little rattled. Even so, on move in day I hugged my parents good bye and thought about what my dad told me. Following commencement, I went to the club fair and signed as many interest sheets as I could. Obviously I didn't stick with every club and organization I had signed up for, but this helped my whittle down what I liked and didn't like. This is where BSG comes into play.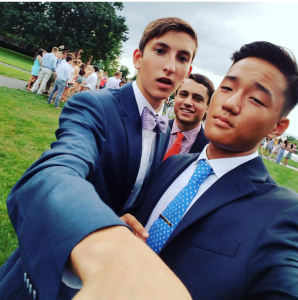 Now as a second semester sophomore, I can confidently say that I took my father's advice to heart. I struggled in classes, I certainly found what subject matters I don't like and I've found some classes I know I love. I am the manager for the Mens Varsity Soccer Team, I am a part of a slew of different clubs and organizations, and I am an Academic committee member. I found, as some of you may have, that while Bucknell is wonderful, academic issues like class availability and school based restrictions exist. Therein lies why I wanted to get into BSG, to make everyone's time here at Bucknell as enjoyable and as enriching as possible. So, what I will leave you with is simple. Dip your feet in the water, get to know yourself, and like my dad said to me, never be afraid to fail. Bucknell is the perfect place for so many reasons so don't be afraid to find yourself here. Good luck and 'ray Bison!
What does it mean to be a campus leader? by Advocacy Committee Representative Lilly Brice 
February 14, 2018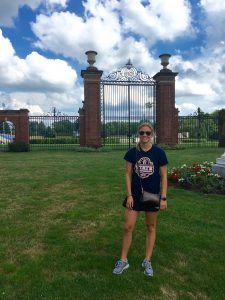 From day one, Bucknell was home to me. Amidst the whirlwind that was Orientation and the chaos of my first-year hall, I learned to embrace the beauty of this small town in central Pennsylvania and truly discover what it means to be a Bucknellian – little did I know that this school would completely change the way I think about leadership.
In all honestly, it took me a while to navigate all of the options Bucknell has to offer with regard to extracurriculars and activities around campus. I had always played multiple sports in high school and never really stepped outside of my comfort zone in terms of getting involved in the life of my school, but I knew that coming to Bucknell presented an incredible opportunity to grow as a campus leader. With that said, my first year consisted primarily of signing up for random clubs and ignoring any and all emails, but I knew deep down that I needed to find at least one activity that would change my perspective of the school and motivate me to have some sort of impact.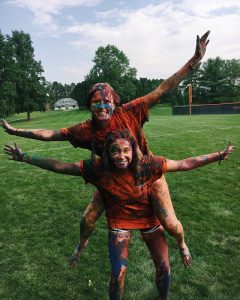 Flash forward to the fall of this year. After participating in the Orientation Program as an OA and joining a Greek organization, I finally was able to be a part of something bigger than myself and decipher my purpose on campus. Not only did these opportunities expand my circle within the Bucknell community exponentially, they exposed me to so many incredible individuals who help create this culture of leadership, drive, and openness that is so present on campus. Without the encouragement and guidance of these amazing members of the student body, I can honestly say that I would not be as willing to explore a role within Bucknell Student Government.
As a second semester sophomore serving on BSG for the first time within the Student Advocacy Committee, I question what exactly was preventing me from applying earlier in my Bucknell career. Being a part of BSG is such an empowering experience because there are so many opportunities to bridge the gap between faculty, students, and the community at large. Despite having served on the Advocacy Committee for only a few weeks, I can already tell that the student government here has the unique ability to galvanize real change across campus in every capacity. This is, in my opinion, true leadership: working at every level possible to cultivate a strong and purposeful community.  
What Comes Next by Class of 2020 President Sam Ritter
February 11, 2018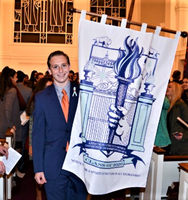 Everyone has different criteria that they search for when looking at colleges. Whether it be academic prowess, prestige, and ranking or facilities, student organizations, and the student body, one thing almost everyone weighed into their decision was where they would end up after Bucknell.  Everyone always tells you how college should be the best four years of your life and I think at Bucknell this can definitely be true. One thing they fail to mention; however, is that after you leave Bucknell, it's a whole new world – one full of responsibility and hopefully a job.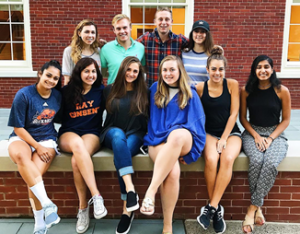 The Class of 2020 Senate has been working tirelessly to ease the process of finding an internship. We have found the topics that our peers are interested in learning about and have worked with the Career Development Center to put together a four-part series addressing everyone's concerns. Topics include internship search strategies, networking and etiquette basics, alternative summer options, and graduate school and research search strategies. The events are Tuesdays (2/13, 2/20, 2/27, 3/27) at Noon in Dana 113 with Lunch and Thursdays (2/15, 2/22, 3/1, 3/29) at 4 in the ELC Gallery Theatre with good snacks (like hummus!)
Filling Your Cup by Organizational Review Board Representative Kip Hallagan
February 1, 2018
My Scoutmaster stood before the troop and held out a cu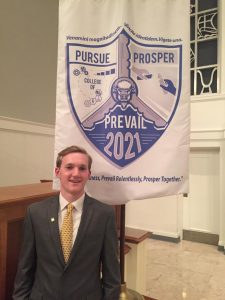 p. When he rotated the cup around, nothing came out. After filling the cup with water, he flipped the cup over again. This time creating quite the mess on the floor in front of him. He turned to the puzzled group and exclaimed, "If you put nothing into the cup, you will never get anything out of it." He proceeded to explain that with anything in life, the more you devote yourself to something, the more you will get in return. Since then I have always tried to fill my metaphorical cup.
In high school, I was constantly on the move with 12 seasons of sports, a club every day and Boy Scouts. From the start of freshmen year, I strived to become fully engaged in every activity. Four years later I found myself an officer of those five clubs, captain of two teams and an Eagle Scout. When it all came to an end, it felt good to know I had squeezed everything I could out of my high school experience.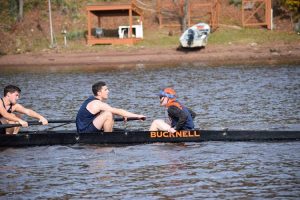 After settling down in Lewisburg, I set out to fill my cup again. I joined the men's crew team, investment club and ran to become a Senator. I was ecstatic to learn I had obtained a seat in the Senate and that I would be placed on the Organizational Review Board (ORB).
ORB is the body of Bucknell Student Government (BSG) that oversees the student organizations on campus. When a group of students want to be recognized as an official organization, they come to ORB to receive official accreditation and a funding category. Every week ORB gets to see what students are involved in on campus and help them achieve their groups' objectives. In my eyes, ORB's job is to connect students who share similar interests and provide a vast array of organizational options for those looking to become more involved.
Currently, Bucknell has 256 organizations on campus and ORB helps add more every week. This leaves students with plenty of opportunities to get involved. There is something for everyone out there and if there isn't, ORB is here to help make it a reality. So get involved, fill your cup and pursue your passion.
A full list of student organizations can be found here: https://getinvolved.bucknell.edu/organizations
Pursue Greatness by Class of 2021 Senator Kaitlyn Ferentini
January 24, 2018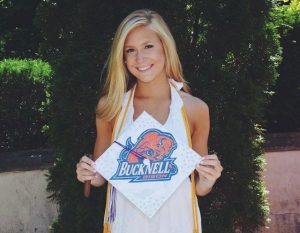 There's one thing my parents forgot to mention when they dropped me off at school this past August: I was going have to face my most inexplicable fears this semester, and I was going to have to do it more than ever.  Before I knew it, I was standing alone at the curb on the outskirts of Vedder Hall, my freshmen dorm, alone, anxious, empty, and above all else: scared.  Scared for the college workload, scared to find the right group of friends, scared for the embarrassing mistakes I would inevitably make, and scared for what the future had in store.
My first true test of facing my fears came when I ran for BSG elections.  A million thoughts raced through my head before I clicked submit on my application.  "Could I handle it?  Was I good enough?  Qualified enough?  Smart enough?"  I guess you could say I'm my own toughest critic, as it took me numerous occasions before I finally found the courage to press submit.  Immediately, a wave of relief flushed over me when that singular, yet oh so trivial ordeal had been completed.  I relaxed in my chair, and mentally patted myself on the back.  At that point, I had no control over the situation; a feeling with which both terrified and comforted me.  The matter was no longer in my hands – rather, in the hands of the student body – and the only other viable option for me was to begin my campaign, so I did.  Now, I am an elected Senator for the Bucknell Class of 2021, a representative for the Community Committee; I have sat on an ad-hoc committee, worked with organizations and people I never would have otherwise, organized fundraisers and events, and advocated for my fellow constituents – all because I faced my fear.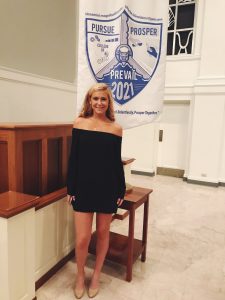 Flashback to this past November, and it's the final hours leading up to First Night, the first official class unity event held by BSG for first years.  After miserably messing up during a debate my freshmen year of high school, I vowed never again to publically speak.  Yet here I was, a full four years later, preparing a speech that I would inescapably have to address in front of my class, the alumni association, and President Bravman.  That entire day, my nerves consumed me.  Instead of finding my celestial coordinates in Astronomy, or calculating the marginal cost of a product in Econ, I was catastrophizing my speech.  One of my biggest fears, public speaking, awaited me in what was now only a matter of a few minutes.  I knew it was up to me whether I would sink or swim, and it was in this moment that I finally realized I was the one in control. My fear of public speaking was no match when put into perspective the amazing opportunity in my hands.  I was 1 out of 973 students to represent my class in this moment.  Though the butterflies in my stomach did not go away, I "pursued, prevailed, and prospered".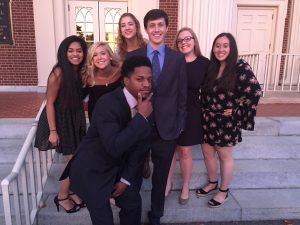 With second semester already a week underway, we all have numerous fears and challenges in front of us.  Whether it be choosing a major, leaving a toxic relationship, or stepping outside your comfort zone, taking on your fears is a sign of maturity, grit, and resilience. Face ambiguity, learn from your mistakes, and don't be afraid to try again.  This mentality will apply not only during your time here at Bucknell, but will help prepare you for the rest of your life. I have seen firsthand the intellectual genius, creativity, diversity, and compassion of the student body.  I know that each and every one of us is stronger than we think, and we are all capable of overcoming our fears.