Words From Your Reps
What does it mean to be a campus leader? by Advocacy Committee Representative Lilly Brice 
February 14, 2018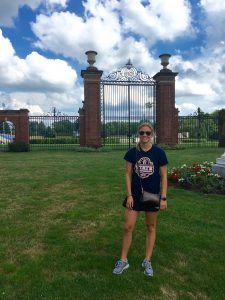 From day one, Bucknell was home to me. Amidst the whirlwind that was Orientation and the chaos of my first-year hall, I learned to embrace the beauty of this small town in central Pennsylvania and truly discover what it means to be a Bucknellian – little did I know that this school would completely change the way I think about leadership.
In all honestly, it took me a while to navigate all of the options Bucknell has to offer with regard to extracurriculars and activities around campus. I had always played multiple sports in high school and never really stepped outside of my comfort zone in terms of getting involved in the life of my school, but I knew that coming to Bucknell presented an incredible opportunity to grow as a campus leader. With that said, my first year consisted primarily of signing up for random clubs and ignoring any and all emails, but I knew deep down that I needed to find at least one activity that would change my perspective of the school and motivate me to have some sort of impact.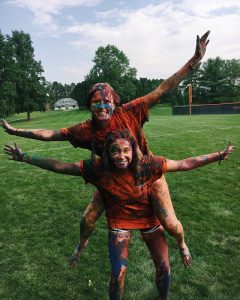 Flash forward to the fall of this year. After participating in the Orientation Program as an OA and joining a Greek organization, I finally was able to be a part of something bigger than myself and decipher my purpose on campus. Not only did these opportunities expand my circle within the Bucknell community exponentially, they exposed me to so many incredible individuals who help create this culture of leadership, drive, and openness that is so present on campus. Without the encouragement and guidance of these amazing members of the student body, I can honestly say that I would not be as willing to explore a role within Bucknell Student Government.
As a second semester sophomore serving on BSG for the first time within the Student Advocacy Committee, I question what exactly was preventing me from applying earlier in my Bucknell career. Being a part of BSG is such an empowering experience because there are so many opportunities to bridge the gap between faculty, students, and the community at large. Despite having served on the Advocacy Committee for only a few weeks, I can already tell that the student government here has the unique ability to galvanize real change across campus in every capacity. This is, in my opinion, true leadership: working at every level possible to cultivate a strong and purposeful community.  
What Comes Next by Class of 2020 President Sam Ritter
February 11, 2018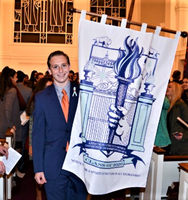 Everyone has different criteria that they search for when looking at colleges. Whether it be academic prowess, prestige, and ranking or facilities, student organizations, and the student body, one thing almost everyone weighed into their decision was where they would end up after Bucknell.  Everyone always tells you how college should be the best four years of your life and I think at Bucknell this can definitely be true. One thing they fail to mention; however, is that after you leave Bucknell, it's a whole new world – one full of responsibility and hopefully a job.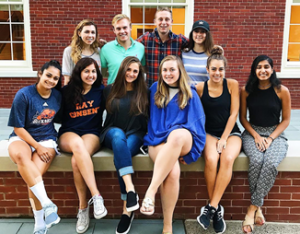 The Class of 2020 Senate has been working tirelessly to ease the process of finding an internship. We have found the topics that our peers are interested in learning about and have worked with the Career Development Center to put together a four-part series addressing everyone's concerns. Topics include internship search strategies, networking and etiquette basics, alternative summer options, and graduate school and research search strategies. The events are Tuesdays (2/13, 2/20, 2/27, 3/27) at Noon in Dana 113 with Lunch and Thursdays (2/15, 2/22, 3/1, 3/29) at 4 in the ELC Gallery Theatre with good snacks (like hummus!)
Filling Your Cup by Organizational Review Board Representative Kip Hallagan
February 1, 2018
My Scoutmaster stood before the troop and held out a cu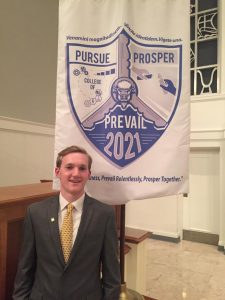 p. When he rotated the cup around, nothing came out. After filling the cup with water, he flipped the cup over again. This time creating quite the mess on the floor in front of him. He turned to the puzzled group and exclaimed, "If you put nothing into the cup, you will never get anything out of it." He proceeded to explain that with anything in life, the more you devote yourself to something, the more you will get in return. Since then I have always tried to fill my metaphorical cup.
In high school, I was constantly on the move with 12 seasons of sports, a club every day and Boy Scouts. From the start of freshmen year, I strived to become fully engaged in every activity. Four years later I found myself an officer of those five clubs, captain of two teams and an Eagle Scout. When it all came to an end, it felt good to know I had squeezed everything I could out of my high school experience.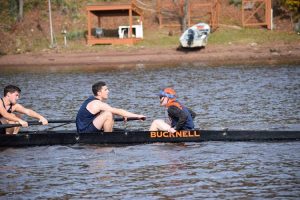 After settling down in Lewisburg, I set out to fill my cup again. I joined the men's crew team, investment club and ran to become a Senator. I was ecstatic to learn I had obtained a seat in the Senate and that I would be placed on the Organizational Review Board (ORB).
ORB is the body of Bucknell Student Government (BSG) that oversees the student organizations on campus. When a group of students want to be recognized as an official organization, they come to ORB to receive official accreditation and a funding category. Every week ORB gets to see what students are involved in on campus and help them achieve their groups' objectives. In my eyes, ORB's job is to connect students who share similar interests and provide a vast array of organizational options for those looking to become more involved.
Currently, Bucknell has 256 organizations on campus and ORB helps add more every week. This leaves students with plenty of opportunities to get involved. There is something for everyone out there and if there isn't, ORB is here to help make it a reality. So get involved, fill your cup and pursue your passion.
A full list of student organizations can be found here: https://getinvolved.bucknell.edu/organizations
Pursue Greatness by Class of 2021 Senator Kaitlyn Ferentini
January 24, 2017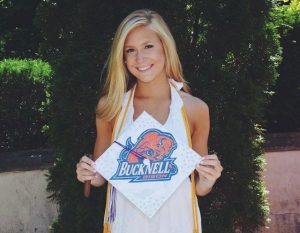 There's one thing my parents forgot to mention when they dropped me off at school this past August: I was going have to face my most inexplicable fears this semester, and I was going to have to do it more than ever.  Before I knew it, I was standing alone at the curb on the outskirts of Vedder Hall, my freshmen dorm, alone, anxious, empty, and above all else: scared.  Scared for the college workload, scared to find the right group of friends, scared for the embarrassing mistakes I would inevitably make, and scared for what the future had in store.
My first true test of facing my fears came when I ran for BSG elections.  A million thoughts raced through my head before I clicked submit on my application.  "Could I handle it?  Was I good enough?  Qualified enough?  Smart enough?"  I guess you could say I'm my own toughest critic, as it took me numerous occasions before I finally found the courage to press submit.  Immediately, a wave of relief flushed over me when that singular, yet oh so trivial ordeal had been completed.  I relaxed in my chair, and mentally patted myself on the back.  At that point, I had no control over the situation; a feeling with which both terrified and comforted me.  The matter was no longer in my hands – rather, in the hands of the student body – and the only other viable option for me was to begin my campaign, so I did.  Now, I am an elected Senator for the Bucknell Class of 2021, a representative for the Community Committee; I have sat on an ad-hoc committee, worked with organizations and people I never would have otherwise, organized fundraisers and events, and advocated for my fellow constituents – all because I faced my fear.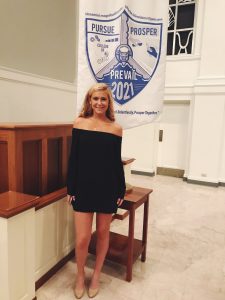 Flashback to this past November, and it's the final hours leading up to First Night, the first official class unity event held by BSG for first years.  After miserably messing up during a debate my freshmen year of high school, I vowed never again to publically speak.  Yet here I was, a full four years later, preparing a speech that I would inescapably have to address in front of my class, the alumni association, and President Bravman.  That entire day, my nerves consumed me.  Instead of finding my celestial coordinates in Astronomy, or calculating the marginal cost of a product in Econ, I was catastrophizing my speech.  One of my biggest fears, public speaking, awaited me in what was now only a matter of a few minutes.  I knew it was up to me whether I would sink or swim, and it was in this moment that I finally realized I was the one in control. My fear of public speaking was no match when put into perspective the amazing opportunity in my hands.  I was 1 out of 973 students to represent my class in this moment.  Though the butterflies in my stomach did not go away, I "pursued, prevailed, and prospered".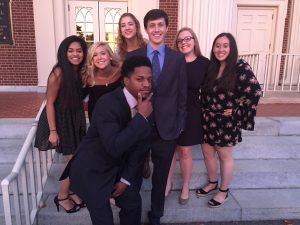 With second semester already a week underway, we all have numerous fears and challenges in front of us.  Whether it be choosing a major, leaving a toxic relationship, or stepping outside your comfort zone, taking on your fears is a sign of maturity, grit, and resilience. Face ambiguity, learn from your mistakes, and don't be afraid to try again.  This mentality will apply not only during your time here at Bucknell, but will help prepare you for the rest of your life. I have seen firsthand the intellectual genius, creativity, diversity, and compassion of the student body.  I know that each and every one of us is stronger than we think, and we are all capable of overcoming our fears.